Overview
Qunee for HTML5 uses HTML5 technology. Know about relevant background knowledge before learning Qunee, such as Web, HTML5, Canvas, Javascript and CSS etc. Besides, as a kind of solution for Web images, Qunee has its own applicable scope and product features. Knowing about these features is helpful to better selection and usage by users.
Qunee can be used for topological graph, flow chart, organization chart, floor plan of machine room and development of configuration software, with features of light weight, high efficiency and flexible expansion, supporting current main browsers (Safari, Firefox, Chrome, IE9+). It can be applied in different operation systems (Windows, Mac, Linux……) and mobile terminals( iOS, Android, Windows Phone……). By mobile development frame of PhoneGap, the mobile application programs can be developed.
Qunee provides solutions for Web:
** **maps - metro map and statistical map
Topological graph - social network graph, and network management chart
Others - organization chart, mind map, and flow chart
Features of Qunee component:
Light and high performance - supporting then thousand of elements, smooth operation
Vector image - supporting vector image and infinitely-variable zooming
Interaction experience - Roaming interaction, improving interaction events, supporting hand-held device
Pay attention on details - GIF animation, rich gradient and level control etc.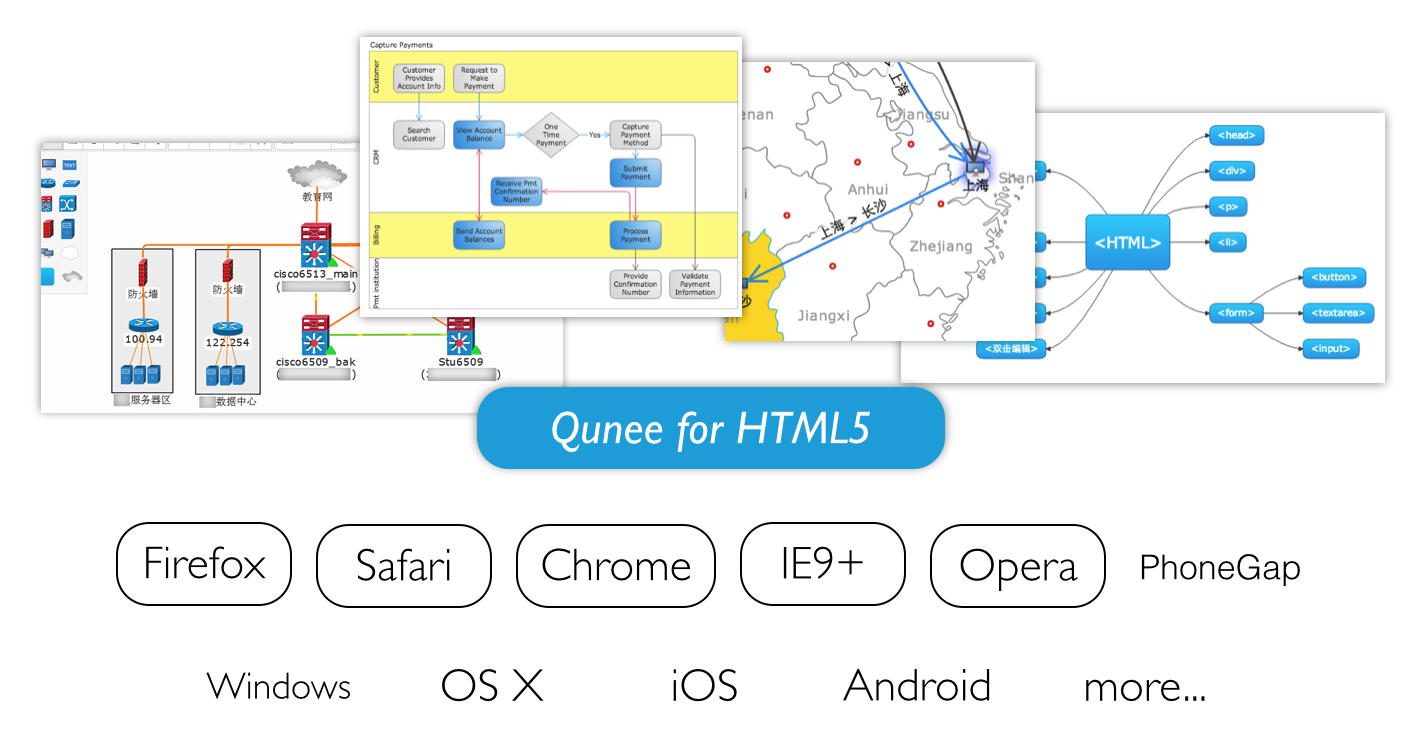 Background KnowledgeIntroduction of Graph ComponentFeatures of Qunee Component